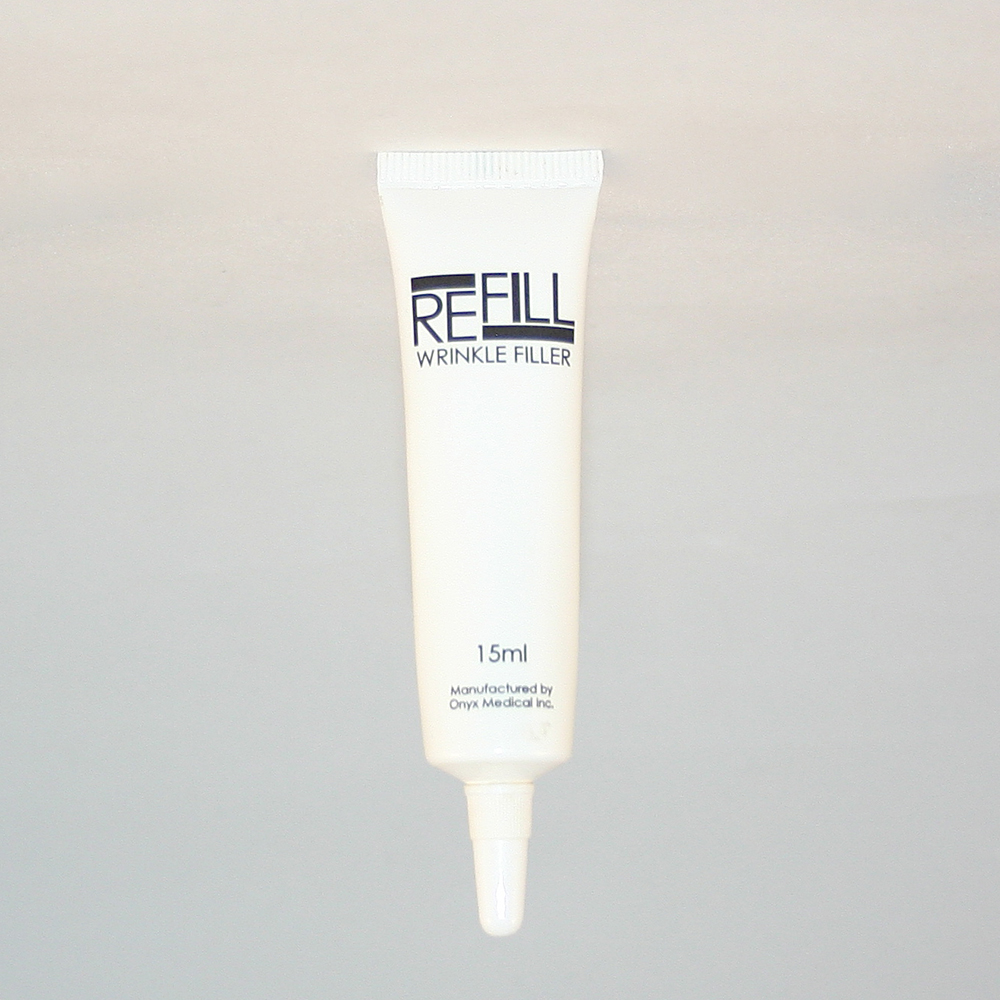 Refill Wrinkle Filler
ReFill is a botox free, non-injectable wrinkle filler ideal for men and women. The creamy formulation features ingredients that produce both short and long term results in the skin. Short term results give the skin a flash filling of fine lines and wrinkles and a tightening of loose skin under the eyes. Flash filling and tightening occur within minutes of application, lasting for up to 6 – 8 hours. ReFill is easy to apply and perfect for day or evening use. Makeup goes on beautifully over smoothed skin. ReFill is safe for all skin types and uses no Parabens or Propylene Glycol that might be harmful to your skin. With regular daily usage, ReFill stimulates collagen production, increases skin hydration and improves overall skin texture and tone. Ingredients include Matrixyl, Hyaluronic Acid, DMAE, Retin A, Vitamins C & E, Aloe and Allantoin.
The concentrated formulation is available in a .5 ounce tube with needle nose applicator. The specialized applicator will allow you to dispense only the amount needed without waste this valuable product. Gently massage a small amount of ReFill onto cleansed skin and within minutes you will feel the tightening and filling action of ReFill delivering smoother, younger looking skin. ReFill will deliver lasting results that last hours. Regular use of ReFill allows long term formulation ingredients to stimulate collagen production and promote overall skin health.
1/2 ounce Tube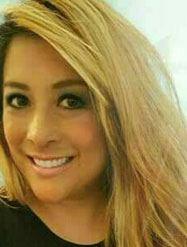 I absolutely Love the Refill Wrinkle Filler creme! Its my go-to "Miracle" creme that helps minimize the appearance of my fine lines and wrinkles, that my friends often think I've had Botox or fillers, but actually have never done any kind of injectables. I'm in my early 50s now, but most people mistake me for younger (which is nice) and I think this creme has a lot to do with that. Can't live without it! And when you try it, you won't either!
Gigi Francisco-Oliver